George Bernard Shaw's
SAINT JOAN
Mar 16 - May 1, 2016
It is 1429 and England has invaded France again, claiming the French throne for their King Henry VI. The English forces continue to triumph, and everything from infertile chickens to the misdirection of the wind indicates that God is on England's side. That is until a farm maid, who performs miracles and claims to talk to angels, demands an audience with the French King and permission to command his soldiers. Filled with Shavian wit, this epic drama chronicles the life and trial of Joan of Arc, and demonstrates the power of one individual's faith to conquer armies and change the course of history.
This production uses water-based haze and competition chalk. Running time is 2 hours 45 minutes with one intermission.
Presented in rotating repertory with Marlowe's Doctor Faustus.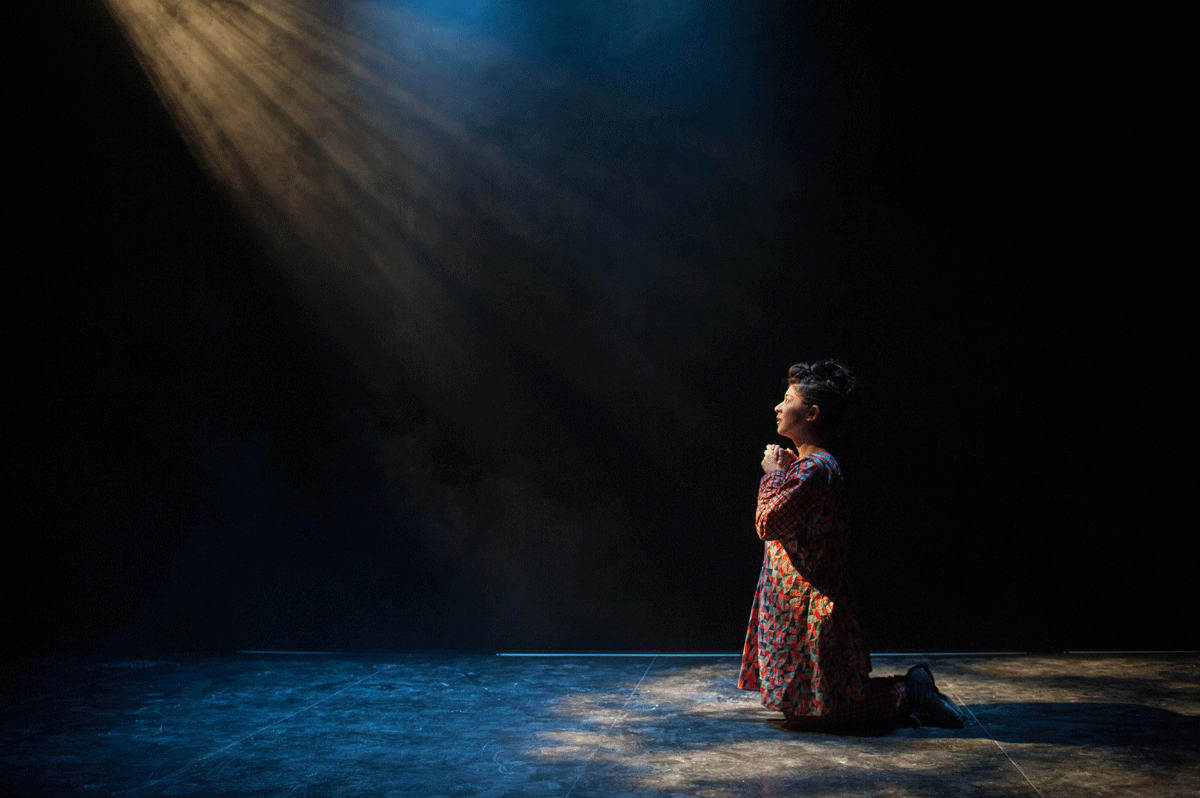 THE REVIEWS
"A powerhouse, actor-driven production of George Bernard Shaw's Saint Joan. Quintessence delivers the full force of and timelessness of Shaw's play, and moved me like no other Philadelphia production this season." - Philadelphia Inquirer

"The production is excellent. George Bernard Shaw's Saint Joan is a serious play and the Quintessence's production is as unapologetically intellectual as it is emotionally intense." - Talkin Broadway

""Her nearly three-hour story soars in one engaging witty debate after another in Rebecca Wright's terrific production. Most impressive about Saint Joan is how it relates to today's world, nearly a century after Shaw wrote it." - Broad Street Review

"Anyone concerned that a play about Joan of Arc may not be their cup of tea will need to reconsider their preconceptions after seeing the production. Saint Joan at Quintessence Theatre Group is a spellbinding." - Theatre Sensation

"Of all the actresses who have played Joan — Uta Hagen and Lynn Redgrave, among others — I doubt that anyone ever topped the performance of Leigha Kato. Her Joan is a bracing presence. But the same honest joy makes it impossible for her to grasp the workings of power." - Chestnut Hill Local
THE CREATIVE TEAM
Directed by Rebecca Wright

Lighting Design by Brian Sidney Bembridge

Sound Design by Adriano Shaplin

Costume Design by Nikki Delhomme